Anaiahfashions.com is an ecommerce store focused on clothing for kids and also for adults.
This client wanted a good but simple online store where she can show her goods and at the same time accept payments online.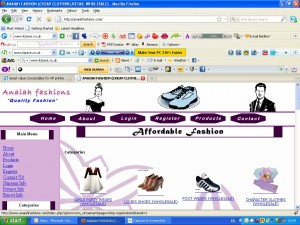 We provided the following:
Domain registration
Design and installation of site
We equipped the store with goods provided by our client
Trained the client on how to manage her site
Client is happy to handover the site maintenance to us.