Archive for February, 2011
Tuesday, February 22nd, 2011
Elombah.com . We just revamped elombah.com based on joomla.
Tuesday, February 22nd, 2011
WINDSPRING ASSOCIATES is a property website built to present a simple but well rounded web presence for a property website. Our client wanted a place to list properties for sale and for rent and we are happy to present this.
Hosting , training and support are being provided by us.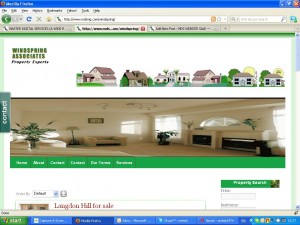 Tuesday, February 22nd, 2011
www.mdsnig.com is our new face. We decided to make it simple and straight to point so you will see all the services we are offering on the net.